Wholesale Services
We provision reliable voice delivery service for A-Z destinations. We offer suitable packages for price sensitive / quality conscious customers. With our efficient fault escalation system, we guarantee trustworthy service to our wholesale customers.
Retail Services
Premium 100% quality voice service with fax, CLI and roaming capability are provided specifically to retail businesses. Calling Cards, DID / Inbound numbers, Domestic VOIP solutions etc., are offered under retail service.
Any Phone Mobile App
Any Phone is a lightweight, easy to use, Communication App designed for users who make long duration international calls. The App's simple design, quick access to contacts & call history, offers a convenient user experience. Any Phone is programmed to operate even in VoIP Blocked countries.
Go to Indome Mobile App
Indome Mobile App
A product of Get A Call, "Indome" enables business as well as domestic users to use their smart phones to call any international number over VoIP, at very low costs. The app also offers features such as free Chat, Location Sharing, free Video & Audio calls between users, etc.
Worldwide calling made easy and affordable
Get A Call is a VoIP Service & Solutions provider. We specialize in providing best-in-class wholesale VoIP services to businesses across the globe.

We are directly interconnected with all the major voice and data carriers across regions, delivering stable quality routes to our customers. We provide high-quality VoIP solutions such as International Calling Cards, dedicated DID / inbound numbers and residential VoIP solutions.

Our signature product "Indome" is a Business App with advance VoIP features such as Video Calling, Audio Conference, Instant Messaging, etc. "Any Phone" is our basic communication dialer with easy VoIP Calling features.

Get A Call's headquarter is located in Hong Kong and has presence in Singapore, U.S.A. and India.
EVENTS & UPDATES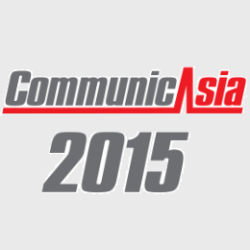 The CommunicAsia Exhibition is amongst the largest platforms organised for the ICT (Information & Communications Technology) industry in the Asia-Pacific region. Get a Call will be present at the exhibition to comprehend the technological advancement in the industry and probably leverage these state of the art technologies to develop & execute new ideas. The event Read more about CommunicAsia 2015 – We will be there![…]
Previous
Next